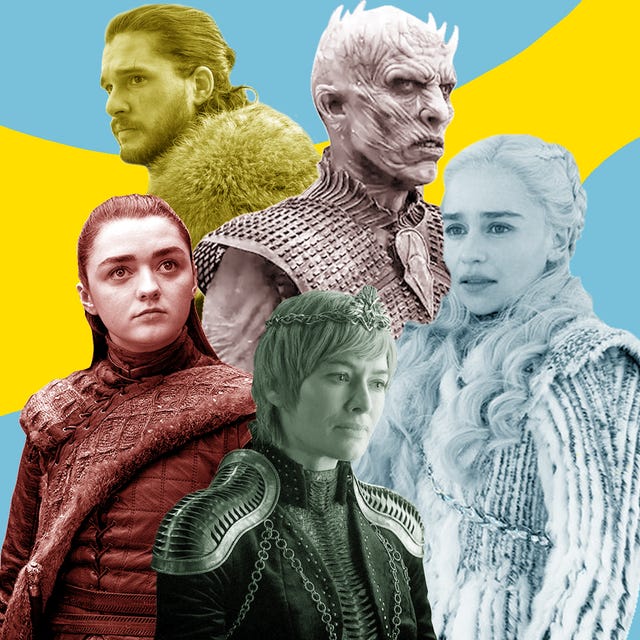 Winter is here—and so is the end of Game of Thrones. The eighth and final season of the series is upon us, and we're not entirely sure how we'll cope once we figure out who finally sits the Iron Throne—if it's even anyone at all. To keep the memory of the HBO show alive, we've turned to GoT decor, GoT pet beds, and even GoT toilet decals (really).
Now, has brought us paints inspired by your all-time favorite characters—at least, those who are still alive. Check out the colors below and get ready to redo your room in a color fit for the Mother of Dragons.
This black-infused green color called Night Watch is inspired by the one and only (former) Lord Commander Jon Snow, or should we say (spoiler alert!) Aegon Targaryen? This powerful color embodies all that Jon Snow is: powerful, mature, and a true stand-out leader. Night Watch was even named PPG's color of the year, so bring this color into your home for some regal vibes.
Night Watch paint, PPG
A girl may have no name, but she sure does have a paint color. This purple color with a royal blue undertone called Silver Swordplay is the perfect neutral, and can shift to match almost any decor style—as easily as Arya can put on someone else's face.
Silver Swordplay paint, PPG
Fittingly called Purple Dragon, Daenerys Targaryen's paint is fit for a Khaleesi—and her fire-breathing babies. Purple is the color of royalty, after all.
Purple Dragon paint, PPG
The Lannisters have a strong affinity for red wine—especially Cersei, who probably hasn't been seen without a cup of the stuff in hand in a few seasons. This Red, Red Wine color is a dark, raspberry-chocolatey-purple hue that's reminiscent of the finest Arbor gold in King's Landing.
Red, Red Wine paint, PPG
This cool, blue Ice Castles color signals that winter really is here—and maybe for good. The Night King's mysterious chill is matched with this arctic blue tone, and it'll make you feel cool on even the most scorching summer days.
Ice Castles paint, PPG