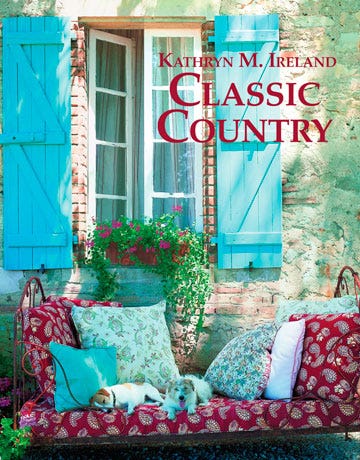 She's British but lives in Los Angeles and the South of France, and she keeps a toe in the U.K., too. Maybe that explains the universal appeal of her oh-so-comfortable country style. Whether it's her fabulous linens and fabrics or the entire kitchens and baths she designs, Kathryn M. Ireland shows sensual-casual with considerable élan.
Advertisement - Continue Reading Below
Published by Gibbs Smith; available from ; 224 pages, $40.